Substance use and mental health disorders can challenge even the most experienced manager or HR team. Your business relies on your team. You can rely on us.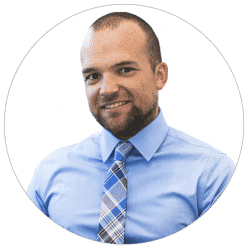 "As a trusted partner and behavioral health expert, we have experience working with clients like you. As a free resource, we can complement your existing benefits, including EAPs, and provide a dedicated representative that can work with you - on-site and in real time - as issues arise."
– Brian Schweitzer, Community Outreach for Advanced Recovery Systems
Maintain or increase productivity
Manage procedural and administrative challenges (including paperwork!)
Address a significant problem within your workforce
Prepare your HR personnel and frontline managers for potential issues and challenging conversations around substance abuse
Supplement your people manager's skills
Attract or retain employees
Comply with the Drug-free Workplace Act
We work with you to meet your needs and customize a solution for your specific challenges. We most often work with employers in the following ways:
Drug Policies & Culture Assessments
Custom Solutions
"Second Chance" Policies
Guidance & Best Practices
Training & Compliance
Custom Training Materials
New Hire Training
Leadership Presentations
Drug-Free Compliance
24/7 Real-Time Support
On-Site Support
Same-Day Admissions
Insurance Navigation
Medical Leave Paperwork
"But We Already Have an EAP"
We're not a replacement for your EAP. Instead, we supplement their services by helping provide quick and easy access to treatment, even on-site with you. This is especially valuable when an employee (or their family member) is in crisis and needs help immediately.
An EAP usually can't refer an employee in real time and may not even be able to connect them with the right resources. Often, the best result we've seen is that the EAP refers the employee to a local therapist, but this appointment could be weeks away. Worse, we've seen a case where the EAP was unable to refer the employee to an addiction specialist and instead sent them to a pulmonologist. 
This is not timely or the best experience for your employee who is ready to seek treatment and it's not the most appropriate guidance for someone who would benefit from a higher level of care, such as medically-supervised detox. We can help connect your employee to the right level of care, right when they need it.
"Our Management Staff Is Always Available to Help Employees"
Great! Being willing and available to help is the first step. But how comfortable is your staff with having conversations about addiction, treatment options, what to look for and what that means for the employee's job? What about after-hours support?
We can deliver training to your team on how to have these conversations with empathy and accurate information about substance abuse and treatment.
We can help you assess your company culture and create strategies that encourage employees to report substance abuse without concerns about confidentiality or risking their jobs.
We can also offer your employees an around-the-clock, confidential hotline staffed by compassionate, trained admissions specialists who can answer their questions about addiction rehab and treatment options.
SCHEDULE YOUR FREE EAP ASSESSMENT
We Can Help Your Company Save Money.
Investing in substance abuse prevention and behavioral health pays off. If you're interested in scheduling a free EAP assessment, send us your email address.