Addressing The Need in the American Workplace
American employees need access to quality addiction treatment programs. Let us be your trusted resource and we will connect your employees to the highest-quality evidence-based care available.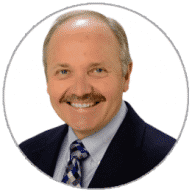 "Our mission is saving lives. We know there's a need in the American workplace for greater access and participation in addiction treatment and we're dedicated to serving that need with high-quality care for those who are struggling."
– Dr. Wandler, Chief Medical Officer for Advanced Recovery Systems
YOUR EMPLOYEES ARE ALREADY FACING SUBSTANCE ABUSE
You Have an Opportunity to Save Lives & Strengthen Your Business
We can prepare your team to handle addiction issues and create processes that support workplace productivity and labor cost savings. If your company has existing resources in place, we can help you determine if they're adequately meeting the needs of your workforce and, if not, create solutions that will.
Investing in effective substance abuse prevention and addiction treatment protocols can help you control direct and indirect labor costs and support your most valuable resource – your employees.
Patients Treated (Last 3 Years)
Licensed & Certified Therapists
The Advanced Recovery Systems nationwide network of accredited facilities includes five full-service rehabilitation centers in Florida, Ohio, Washington and Colorado, a sober-living residential complex and a dedicated rehab facility specifically for teens. We also have a facility that exclusively treats the unique needs of the International Association of Fire Fighters (IAFF) membership.
Each facility is designed for the comfort of our residential clients. We create a supportive environment for them to start healing and begin their recovery process. We help each client create a customized treatment plan so that they can emerge from their program with the skills they need to be successful in their lives.
The Recovery Village and Orlando Recovery Center have been recognized as two of the first facilities to receive the Blue Distinction® Center for Substance Use Treatment and Recovery (BDC Substance Use Treatment and Recovery) designation – a new designation under the Blue Distinction Specialty Care program. Blue Distinction Centers are nationally designated facilities that show a commitment to delivering improved patient safety and better health outcomes.
The Recovery Village and Advanced Recovery Systems treatment programs are licensed, certified, accredited, secured and/or otherwise recognized by the following entities.
We treat substance abuse, addiction and co-occurring mental health disorders in teens and adults. Substance abuse includes both prescription and illegal drugs as well as alcohol. When someone has a substance use disorder and is also diagnosed with a mental health disorder, this is called co-occurring disorders. Co-occurring disorders were diagnosed in an estimated
8.5 million adults
in the United States in 2017. Of those, only 8.3% received treatment for both disorders. Mental illness may contribute to addiction if someone is using substances to self-medicate. Someone with a mental health issue may also have changes in their brain functioning that makes them more susceptible to a substance use disorder. This is why it's important to treat both conditions simultaneously.
Substance Abuse and Mental Health Services Administration. "2017 NSDUH Annual National Report." National Survey on Drug Use and Health, September 14, 2018. Accessed December 20, 2019.
Addiction treatment is covered by many insurance plans. Our facilities work with most insurance providers.
SCHEDULE YOUR FREE EAP ASSESSMENT
We Can Help Your Company Save Money.
Investing in substance abuse prevention and behavioral health pays off. If you're interested in scheduling a free EAP assessment, send us your email address.